Legal Policies
Terms and Conditions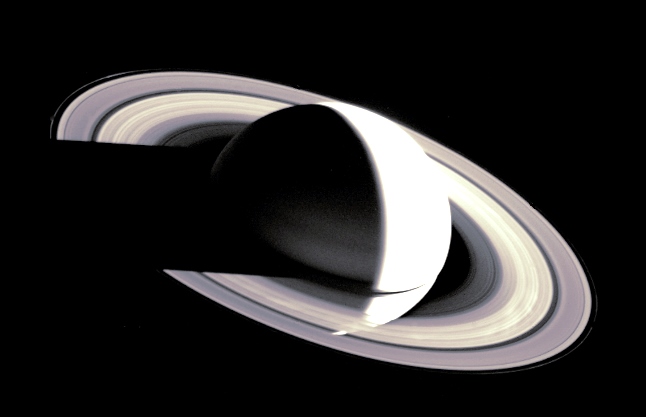 This page sets out the legal issues, policies, terms and conditions that you may need to know about when you use my website. Some of it is a bit complicated, but what it boils down to is that I aim to be fair and honest in our dealings with you, and I expect you to be fair and honest in your dealings with me.

This website aims to share insights about the Sabian Symbols as part of a natal astronarrative horoscope.
It is not intended to advise anyone about what to do with that information, or to even believe that information.

No liability or responsibility is accepted due to the information in this website, which is provided for entertainment.

You should exercise your own independent skill and judgement before you rely on the information in this website.

This website is not a substitute for independent professional advice and users should obtain any appropriate professional advice relevant to their particular circumstances.

In fact, this website doesn't specifically endorse any of the products that appear in the website as the opinions I present are honest and based on my or others experiences.

If you want to read the complete legal statement and user terms of conditions of this website, continue reading below.

In the case of conflict between the terms and conditions displayed on this page and any found elsewhere on the website, those displayed here will take precedence.


The Www.Astronarrative.Com Web Site (the "Site") is an online information service provided by Www.Astronarrative.Com ("Www.Astronarrative.Com "), subject to your compliance with the terms and conditions set forth below.
PLEASE READ THIS DOCUMENT CAREFULLY BEFORE ACCESSING OR USING THE SITE. BY ACCESSING OR USING THE SITE, YOU AGREE TO BE BOUND BY THE TERMS AND CONDITIONS SET FORTH BELOW. IF YOU DO NOT WISH TO BE BOUND BY THESE TERMS AND CONDITIONS, YOU MAY NOT ACCESS OR USE THE SITE. Www.Astronarrative.Com MAY MODIFY THIS AGREEMENT AT ANY TIME, AND SUCH MODIFICATIONS SHALL BE EFFECTIVE IMMEDIATELY UPON POSTING OF THE MODIFIED AGREEMENT ON THE SITE. YOU AGREE TO REVIEW THE AGREEMENT PERIODICALLY TO BE AWARE OF SUCH MODIFICATIONS AND YOUR CONTINUED ACCESS OR USE OF THE SITE SHALL BE DEEMED YOUR CONCLUSIVE ACCEPTANCE OF THE MODIFIED AGREEMENT.
Top of page
Terms Of Service
1. Copyright, Licenses and Idea Submissions. The entire contents of the Site are protected by international copyright and trademark laws. The owner of the copyrights and trademarks are Www.Astronarrative.Com, its affiliates or other third party licensors. YOU MAY NOT MODIFY, COPY, REPRODUCE, REPUBLISH, UPLOAD, POST, TRANSMIT, OR DISTRIBUTE, IN ANY MANNER, THE MATERIAL ON THE SITE, INCLUDING TEXT, GRAPHICS, CODE AND/OR SOFTWARE. You may print and download portions of material from the different areas of the Site solely for your own non-commercial use provided that you agree not to change or delete any copyright or proprietary notices from the materials. You agree to grant to Www.Astronarrative.Com a non-exclusive, royalty-free, worldwide, perpetual license, with the right to sub-license, to reproduce, distribute, transmit, create derivative works of, publicly display and publicly perform any materials and other information (including, without limitation, ideas contained therein for new or improved products and services) you submit to any public areas of the Site (such as bulletin boards, forums and newsgroups) or by e-mail or contact form to Www.Astronarrative.Com by all means and in any media now known or hereafter developed. You also grant to Www.Astronarrative.Com the right to use your name in connection with the submitted materials and other information as well as in connection with all advertising, marketing and promotional material related thereto. You agree that you shall have no recourse against Www.Astronarrative.Com for any alleged or actual infringement or misappropriation of any proprietary right in your communications to Www.Astronarrative.Com.
We welcome and encourage links from other relevant websites and blogs, and you may link to this site without our permission. However, if you wish to use copyrighted material from our site on your own site or blog, you should contact me for permission, which may be given, subject to conditions including, but not limited to, proper attribution, and a live link to the site wherever possible. Where a banner link is offered on the Share This Site page, permission is automatically granted to use the html code on your website or blog.
Use of Trademarks
All trademarks and registered trademarks, whether or not so identified, are acknowledged to be the property of their respective owners. The use of a trademark does not imply that such use has been authorised, endorsed or sponsored by the trademark owner.
Top of page
2. Use of the Site. You understand that, except for information, products or services clearly identified as being supplied by Www.Astronarrative.Com, Www.Astronarrative.Com does not operate, control or endorse any information, products or services on the Internet in any way. Except for Www.Astronarrative.Com- identified information, products or services, all information, products and services offered through the Site or on the Internet generally are offered by third parties, that are not affiliated with Www.Astronarrative.Com. You also understand that Www.Astronarrative.Com cannot and does not guarantee or warrant that files available for downloading through the Site will be free of infection or viruses, worms, Trojan horses or other code that manifest contaminating or destructive properties. You are responsible for implementing sufficient procedures and checkpoints to satisfy your particular requirements for accuracy of data input and output, and for maintaining a means external to the Site for the reconstruction of any lost data.
YOU ASSUME TOTAL RESPONSIBILITY AND RISK FOR YOUR USE OF THE SITE AND THE INTERNET. Www.Astronarrative.Com PROVIDES THE SITE AND RELATED INFORMATION "AS IS" AND DOES NOT MAKE ANY EXPRESS OR IMPLIED WARRANTIES, REPRESENTATIONS OR ENDORSEMENTS WHATSOEVER (INCLUDING WITHOUT LIMITATION WARRANTIES OF TITLE OR NONINFRINGEMENT, OR THE IMPLIED WARRANTIES OF MERCHANTABILITY OR FITNESS FOR A PARTICULAR PURPOSE) WITH REGARD TO THE SERVICE, ANY MERCHANDISE INFORMATION OR SERVICE PROVIDED THROUGH THE SERVICE OR ON THE INTERNET GENERALLY, AND Www.Astronarrative.Com SHALL NOT BE LIABLE FOR ANY COST OR DAMAGE ARISING EITHER DIRECTLY OR INDIRECTLY FROM ANY SUCH TRANSACTION. IT IS SOLELY YOUR RESPONSIBILITY TO EVALUATE THE ACCURACY, COMPLETENESS AND USEFULNESS OF ALL OPINIONS, ADVICE, SERVICES, MERCHANDISE AND OTHER INFORMATION PROVIDED THROUGH THE SERVICE OR ON THE INTERNET GENERALLY. Www.Astronarrative.Com DOES NOT WARRANT THAT THE SERVICE WILL BE UNINTERRUPTED OR ERROR-FREE OR THAT DEFECTS IN THE SERVICE WILL BE CORRECTED.
YOU UNDERSTAND FURTHER THAT THE PURE NATURE OF THE INTERNET CONTAINS UNEDITED MATERIALS SOME OF WHICH ARE SEXUALLY EXPLICIT OR MAY BE OFFENSIVE TO YOU. YOUR ACCESS TO SUCH MATERIALS IS AT YOUR RISK. Www.Astronarrative.Com HAS NO CONTROL OVER AND ACCEPTS NO RESPONSIBILITY WHATSOEVER FOR SUCH MATERIALS.
LIMITATION OF LIABILITY
IN NO EVENT WILL Www.Astronarrative.Com BE LIABLE FOR (I) ANY INCIDENTAL, CONSEQUENTIAL, OR INDIRECT DAMAGES (INCLUDING, BUT NOT LIMITED TO, DAMAGES FOR LOSS OF PROFITS, BUSINESS INTERRUPTION, LOSS OF PROGRAMS OR INFORMATION, AND THE LIKE) ARISING OUT OF THE USE OF OR INABILITY TO USE THE SERVICE, OR ANY INFORMATION, OR TRANSACTIONS PROVIDED ON THE SERVICE, OR DOWNLOADED FROM THE SERVICE, OR ANY DELAY OF SUCH INFORMATION OR SERVICE. EVEN IF Www.Astronarrative.Com OR ITS AUTHORIZED REPRESENTATIVES HAVE BEEN ADVISED OF THE POSSIBILITY OF SUCH DAMAGES, OR (II) ANY CLAIM ATTRIBUTABLE TO ERRORS, OMISSIONS, OR OTHER INACCURACIES IN THE SERVICE AND/OR MATERIALS OR INFORMATION DOWNLOADED THROUGH THE SERVICE. BECAUSE SOME STATES DO NOT ALLOW THE EXCLUSION OR LIMITATION OF LIABILITY FOR CONSEQUENTIAL OR INCIDENTAL DAMAGES, THE ABOVE LIMITATION MAY NOT APPLY TO YOU. IN SUCH STATES, Www.Astronarrative.Com LIABILITY IS LIMITED TO THE GREATEST EXTENT PERMITTED BY LAW.
Www.Astronarrative.Com makes no representations whatsoever about any other web site which you may access through this one or which may link to this Site. When you access a non-Www.Astronarrative.Com web site, please understand that it is independent from Www.Astronarrative.Com, and that Www.Astronarrative.Com has no control over the content on that web site. In addition, a link to a Www.Astronarrative.Com web site does not mean that Www.Astronarrative.Com endorses or accepts any responsibility for the content, or the use, of such web site.
Top of page
3. Indemnification. You agree to indemnify, defend and hold harmless Www.Astronarrative.Com, its officers, directors, employees, agents, licensors, suppliers and any third party information providers to the Service from and against all losses, expenses, damages and costs, including reasonable attorneys' fees, resulting from any violation of this Agreement (including negligent or wrongful conduct) by you or any other person accessing the Service.
4. Third Party Rights. The provisions of paragraphs 2 (Use of the Service), and 3 (Indemnification) are for the benefit of Www.Astronarrative.Com and its officers, directors, employees, agents, licensors, suppliers, and any third party information providers to the Service. Each of these individuals or entities shall have the right to assert and enforce those provisions directly against you on its own behalf.
5.Term; Termination. This Agreement may be terminated by either party without notice at any time for any reason. The provisions of paragraphs 1 (Copyright, Licenses and Idea Submissions), 2 (Use of the Service), 3 (Indemnification), 4 (Third Party Rights) and 6 (Miscellaneous) shall survive any termination of this Agreement.
6.Miscellaneous. This Agreement shall all be governed and construed in accordance with the laws of Australia applicable to agreements made and to be performed in Australia. You agree that any legal action or proceeding between Www.Astronarrative.Com and you for any purpose concerning this Agreement or the parties' obligations hereunder shall be brought exclusively in a federal or state court of competent jurisdiction sitting in Australia . Any cause of action or claim you may have with respect to the Service must be commenced within one (1) year after the claim or cause of action arises or such claim or cause of action is barred. Www.Astronarrative.Com's failure to insist upon or enforce strict performance of any provision of this Agreement shall not be construed as a waiver of any provision or right. Neither the course of conduct between the parties nor trade practice shall act to modify any provision of this Agreement. Www.Astronarrative.Com may assign its rights and duties under this Agreement to any party at any time without notice to you. Any rights not expressly granted herein are reserved.
Top of page
Privacy Policy

I recognize that your privacy is important. This privacy policy document outlines the types of personal information i receive and collect when you use Astronarrative.Com, as well as some of the steps I take to safeguard information. I hope this will help you make an informed decision about sharing personal information with us.
Astronarrative.Com strives to maintain the highest standards of decency, fairness and integrity in all our operations. Likewise, I am dedicated to protecting our customers', consumers' and online visitors' privacy on our website.
Personal Information
Astronarrative.Com only collects personally identifiable information from the visitors to our website on a voluntary basis. Personal information collected on a voluntary basis may include name, postal address, email address, company name and telephone number.
This information is collected if you request information from me, participate in a contest or sweepstakes, and sign up to join my email list or request some other service or information from us. The information collected is internally reviewed, used to improve the content of my website, notify my visitors of updates, and respond to visitor inquiries.
Once information is reviewed, it is discarded or stored in our files. If I make material changes in the collection of personally identifiable information I will inform you by placing a notice on the site. Personal information received from any visitor will be used only for internal purposes and will not be sold or provided to third parties.
Use of Cookies and Web Beacons
I may use cookies to help you personalize your online experience. Cookies are identifiers that are transferred to your computer's hard drive through your Web browser to enable my systems to recognize your browser. The purpose of a cookie is to tell the Web server that you have returned to a specific page. For example, if you personalize site pages, or register with any of our site's services, a cookie enables Astronarrative.Com to recall your specific information on subsequent visits.
You have the ability to accept or decline cookies by modifying your Web browser; however, if you choose to decline cookies, you may not be able to fully experience the interactive features of the site.
A web beacon is a transparent image file used to monitor your journey around a single website or collection of sites. They are also referred to as web bugs and are commonly used by sites that hire third-party services to monitor traffic. They may be used in association with cookies to understand how visitors interact with the pages and content on the pages of a web site.
I serve third party advertisements that use cookies and web beacons in the course of ads being served on our web site to ascertain how many times you've seen an advertisement. No personally identifiable information you give us is provided to them for cookie or web beacon use, so they cannot personally identify you with that information on our web site.

Google is one such company that may gather non-personal information about your visits to this and other websites in order to provide advertisements about goods and services of interest to you.
If you would like more information about this practice, or how to opt out of Google's Doubleclick DART cookie, or to know your choices about not having this information used by these companies, click here.

Browsers can be set to accept or reject cookies or notify you when a cookie is being sent. Privacy software can be used to override web beacons. Taking either of these actions shouldn't cause a problem with our site, should you so choose.

The search box on this web site ("Search Box") is powered by Google Inc. ("Google"). You acknowledge and agree that Google's privacy policy shall apply to your use of the Search Box and by using the Search Box you consent to Google using your personal data in accordance with its privacy policy.
Top of page
Children's Online Privacy Protection Act
This website is directed to adults; it is not directed to children under the age of 13. I operate our site in compliance with the Children's Online Privacy Protection Act, and will not knowingly collect or use personal information from anyone under 13 years of age.
Non-Personal Information
In some cases, I may collect information about you that is not personally identifiable. I use this information, which does not identify individual users, to analyze trends, to administer the site, to track users' movements around the site and to gather demographic information about our user base as a whole. The information collected is used solely for internal review and not shared with other organizations for commercial purposes.
Release of Information
If Astronarrative.Com is sold, the information I have obtained from you through your voluntary participation in our site may transfer to the new owner as a part of the sale in order that the service being provided to you may continue. In that event, you will receive notice through our website of that change in control and practices, and I will make reasonable efforts to ensure that the purchaser honors any opt-out requests you might make of us.
How You Can Correct or Remove Information
I provide this privacy policy as a statement to you of our commitment to protect your personal information. If you have submitted personal information through the website and would like that information deleted from my records or would like to update or correct that information, please use the Contact Me page.
Updates and Effective Date
Astronarrative.Com reserves the right to make changes in this privacy policy. If there is a material change in our privacy practices, I will indicate on our site that our privacy practices have changed and provide a link to the new privacy policy. I encourage you to periodically review this policy so that you will know what information I collect and how I use it.
Agreeing to Terms
If you do not agree to the Astronarrative.Com Privacy Policy as posted here on this website, please do not use this site or any services offered by this site.
Your use of this site indicates acceptance of this privacy policy.
Advertisements and Recommendations Disclosure
This website is a personal site run by a philosopher.  I may accept advertising and other forms of compensation, but such compensation does not influence the information in this site. I always give my honest opinions, findings, beliefs, or experiences.

This is not a "commercial" website, so there are few sponsorship opportunities.
I can only accept sponsorships from a small number of quality partners and if the site is sponsored, I appreciate the sponsors' recognition and support of this site.  I only accept sponsors with whom I am proud to be associated, and sincerely have a high regard of them as providers of high-quality goods or services.

The actual content on any sponsored pages are independent of any sponsorship or affiliate relationship and any sponsored content is identified as such.

If you enjoy Astronarrative.Com, please support any sponsors and recommendations.
If you're interested in sponsoring this site, Contact me!

Where I may use third party providers and networks to show you advertisements for goods and services that may be of interest to you, these advertisements are clearly identified. I do not have complete control over what products and services are advertised, and the fact that a particular product or service is advertised in this way is not an indication that I recommend or endorse that product or service. Any claim, statistic, quote or other representation should be verified with the seller, manufacturer or provider. I may receive a payment if you respond to any of these advertisements.
I may make a number of product and service recommendations throughout this website. I may, but in general do not, receive a payment for making these recommendations. In either case I recommend only those products and services that I believe to be suitable for the purpose, and that I would use myself. The views and opinions expressed on this site are those of the author and other contributors only. Any claim, statistic, quote or other representation about a product or service should be verified with the seller, manufacturer or provider.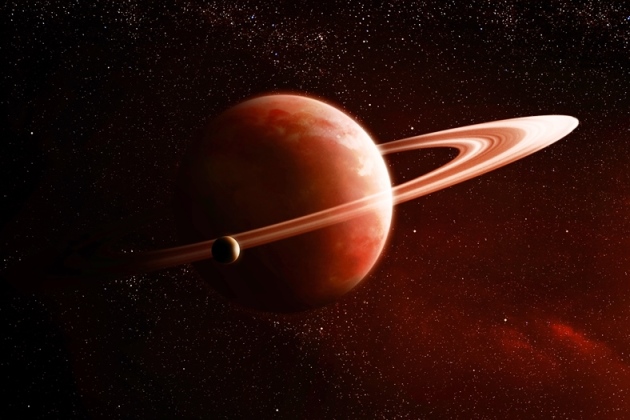 Home › Legal Top of page
| | |
| --- | --- |
| | |
| | |
| | |