Aquarius 24-25 A Butterfly With The Right Wing More Perfectly Formed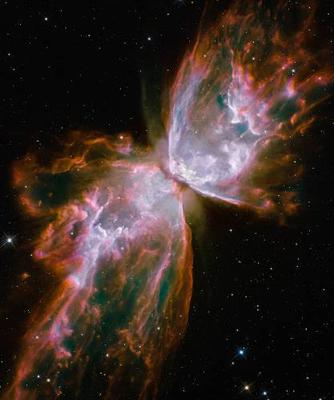 nasa.gov
My daughter has her Ascendant on this degree. I am not quite sure how this manifests itself in her life yet, but it brings to mind the concept of left hand receives and right hand gives. She is very good at bringing me signs of the universe, or expressing what is going in my head at the time (clearly we are very connected, as you would expect from mother-daughter). So as the butterfly is the image (air, ideas, transformation), I wonder if this symbol is about how she takes in the energy around her and expresses it perfectly.

Or it might just be that she likes butterflies!

Or it might be because she is right-handed!


Does any part of the symbol resonate with you?

Share your experiences of this Aquarius karma!

Do any of the astrological bodies (Venus, Jupiter, Chiron etc) fall on this symbol for you? What has it meant in your life?

Please note that your comment may be edited for other visitors' experience. We aim to share knowledge and experience for greater learning.

Many thanks!