Karma Astrology: 
How would you do in the review?

So let's take a holistic view of the astronarrative.
When you look at your birthday astrology as karma astrology, you'll find that the planets are points of intensity.  Have you had enough of those specific experiences to now choose your future experiences?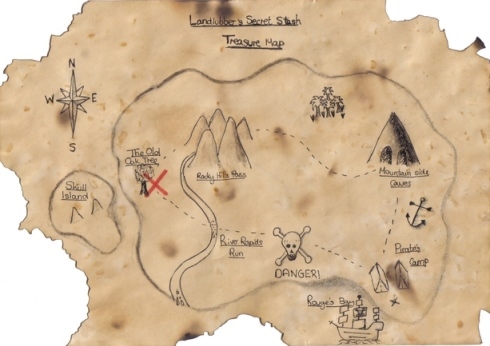 alex dehnel @ freeimages.com
Whether or not the Sabian Symbols have been "good" to you or not (really, it is you that chooses who is good to you), I believe you can still choose to tick off the ones that have become patterns (and therefore only get you what you've already got), break out of your natal karma, and consciously choose your future experiences. 
How do you consciously choose?

When you realise some experiences were mapped out already from birth (and you chose those), you have a larger perspective of your life.  You can understand that it was all meant to be part of your journey. 
You will also see that life may have pushed you towards the lessons in the astronarrative, when you were straying (for example, toward your South Node or Ketu).

When you have this perspective, your emotions toward those experiences change.  You understand that everything was a learning experience, and if you shared your experience with others that needed it, then you gave a gift of teaching and helping.  You were able to turn an experience into something for someone else to learn from, which is very creative!
When your perspectives and emotions change, then so does your framework for looking at the world.  Where before the world might have been a cold, hard place; you now see where you fit.  You see the world differently.  So you change, you can't help it! 
(The whole purpose of all this astronarrative site is healing, so hopefully your change is for the better, by releasing your baggage.)

When you change, and are aware of what you have learned, a  Karmic Review will help you tick off the karma bucket list. 
One of the biggest blocks to understanding our astronarrative, and therefore the karmic astrological review, is the inability to understand ourselves.
If the Sabian Symbols don't resonate with you, it must be that you aren't looking at yourself enough, or you have the wrong birth time!  It's ok to have a few symbols remain a mystery, but for the most part, more than half should explain some of your history. 
And I mean, resonate really strong!
So below are examples of real-life astronarrative analysis.  Names are changed to protect privacy (which this site takes seriously).
What's Your Story In The Sky?
What's been your experience of your astronarrative?

Include the planets on specific degrees so we can learn more about what the planets do!

Please note that to teach and heal visitors, your helpful contribution may be edited.

Please be careful about using real names, and change them.

Many thanks!

What Other Visitors Have Said
Click below to see how a Karmic Review is done, and hopefully help you understand your astronarrative.

The following pages are very long with images throughout and are therefore structured differently to the shared pages above.
| | |
| --- | --- |
| | The astronarratives of two people explain the dynamic of their shared karma. |
| | |
| --- | --- |
| | A peek into a past life astrology - yep, this guy. |
| | |
| --- | --- |
| | A whole lotta learning in a very short time! |
| | |
| --- | --- |
| | |
| | |
| | |
Home › Karma Astrology Top of page