Aries 17-18 An Empty Hammock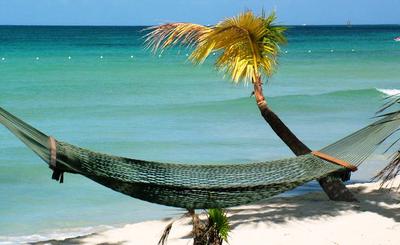 Joshua Smith @ freeimages.com
A friend of mine has Chiron on this degree (the wounded healer, that helps others with this wound in order to suffer less with his own wound).
Aver since she was a kid, her parents always made sure the kids did their chores, and there was never-ending round of jobs to do. To this day she is still very busy, and her self-chosen plans mean that she rests very little and is constantly busy. There is nothing more that she would love to do than relax, but often when the opportunity is there, she still doesn't take the time to rest! Funnily enough, she often nurtures others so that they rest. She is a paramedic, safety officer and OHS person, and I guess she fills the hammock with other people.

Does any part of the symbol resonate with you?

Share your experiences of this Aries karma!

Do any of the astrological bodies (Venus, Jupiter, Chiron etc) fall on this symbol for you? What has it meant in your life?

Please note that your comment may be edited for other visitors' experience. We aim to share knowledge and experience for greater learning.

Many thanks!
Return to Aries 0-30 Sabian Symbols.
| | |
| --- | --- |
| | |
| | |
| | |