Aries 23-24 An Open Window And A Net Curtain Blowing Into A Cornucopia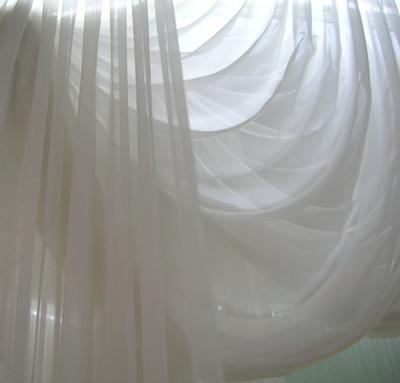 ginny warner @ freeimages.com
A friend of mine has Chiron on this degree.

In her experience, this degree is very similar to the negative of the next Aries degree (24-25 A Double Promise). She has moved to her husband's hometown after he made her many promises that they would leave after a year or two. It has been longer than that and she has felt that he has not kept his side of the deal. In fact, their time in his hometown has been one of stress and experiencing open family hostility towards her husband. Her in-laws (to her mind) are very pushy and overstep her boundaries. Unfortunately in this culture the onus is on each individual to be heard, rather than (in her Asian culture) assumed that you have been heard, and the older listener must be given time to think over what you have said. Clearly there is a gap for my friend in communication - between what is said and what is heard, what is promised and what is expected.
The wound of wind blowing in the shape of a cornucopia resonates for my friend in the idea of "hot air" that ultimately amounts to nothing but a dream.

At the same time, in her work situation, she is always trying to manage her worker's expectations, so that they are not under any illusion. She fights a good fight at work trying to keep management honest towards her workers. This is the aspect of the wound with which we can help others.


Does any part of the symbol resonate with you?

Share your experiences of this Aries karma!

Do any of the astrological bodies (Venus, Jupiter, Chiron etc) fall on this symbol for you? What has it meant in your life?

Please note that your comment may be edited for other visitors' experience. We aim to share knowledge and experience for greater learning.

Many thanks!