Capricorn 2-3 The Human Soul Receptive To Growth And Understanding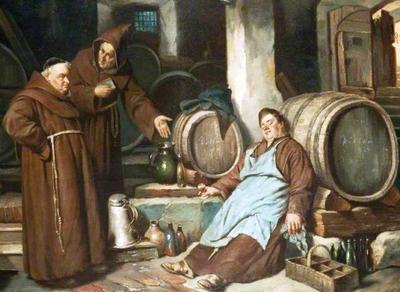 Monks in a Cellar by Joseph Haier
So I have yet to meet someone with this degree however I would like a little indulgence for my own interpretation. Being someone who is on a personal development journey, this symbol resonates with me although it is not in my astronarrative (no big deal, it's all energy ;) ), I know that growth and understanding can be hard won. Not always, but you must be realistic and know that change can be uncomfortable. Sometimes we lapse, and submit to berating ourselves. So I thought the picture of the drunk monk was appropriate. We know where we should be going, but clearly it's not a straight line! Even at the start of our journey, we are still in the right place :)

Does any part of the symbol resonate with you?

Share your experiences of this Capricorn karma!

Do any of the astrological bodies (Venus, Jupiter, Chiron etc) fall on this symbol for you? What has it meant in your life?

Please note that your comment may be edited for other visitors' experience. We aim to share knowledge and experience for greater learning.

Many thanks!