Gemini 22-23 Three Fledglings In A Nest High In A Tree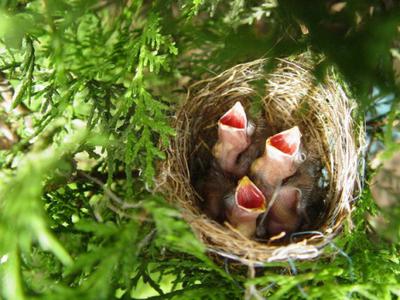 kbralgpe @ freeimages.com
I have a friend with Lilith on this degree. Lilith apparently means our dark side, or a belief that we must let go of as it makes us suffer. In this case, my friend has two sisters that have caused each other a lot of heartache. When I mentioned this symbol to her, she immediately thought of her sisters. I wonder if she needs to let go of her childhood idea of their relationships with each other, and two see her sisters as adults that are responsible for creating their own lives?

Does any part of the symbol resonate with you?

Share your experiences of this Gemini karma!

Do any of the astrological bodies (Venus, Jupiter, Chiron etc) fall on this symbol for you? What has it meant in your life?

Please note that your comment may be edited for other visitors' experience. We aim to share knowledge and experience for greater learning.

Many thanks!
Click here to return to Gemini 0-30 Sabian Symbols.
| | |
| --- | --- |
| | |
| | |
| | |