Gemini 3-4 Holly and Mistletoe
by Alice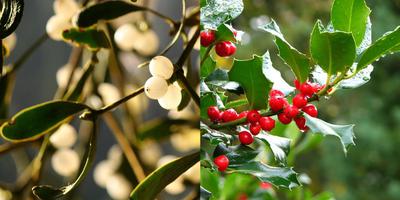 kwolfson & Stephanie Berghaeuser @ freeimages.com
This is the oracle that was shown when Alice asked the island of Great Keppel what message it would like to give:


Holly and Mistletoe.
This island has a history of aboriginals, care takers of the land for hundreds of years being forcibly moved off the island and transported to Fraser Island.
Prior to this move the people's had been abused, raped and any sense of personal power to the ownership of their home was taken away from them.
Leaving them displaced and struggling for identity as much of this was tied to the land which had housed them for hundreds of years.

Since then a resort has been and gone, from the heady days of the 80's when the alcohol and drug fuelled parties of the young and carefree ruled the Barrier Reef.
This old resort sits now behind wire fencing and a few smaller village type accommodation now try and attract the tourist dollar.
There have been many discussions with the original aboriginal people and the new developers whom are attempting to replace the already rundown resort with a new multi million dollar marina/ casino/luxury accommodation resort.

After staying on this island in a small classic beach house, surrounded by trees and a stones throw to the idyllic turquoise waters, I find that I must agree with the original land owners.
This island is already a 5 star paradise in the eternal sense of the word.
Nature itself providing the rest and holiday vibe that so many people of the city need.
The last thing Great Keppel and Yeppoon need is another 5 star casino resort.
The amount of waste, sewerage and land needed to create the already saturated market of million dollar resorts is similar to the mistletoe of the symbol.

Human greed and consumption being the parasitic organism trying to attach itself to the island lifestyle.

I wonder when all the beautiful natural islands, countries and inlets will be taken over by white mans greed and thirst for entertainment, consumption and overindulgence in worthless activities.

Perhaps the island itself is repelling the developments of modern man.
The old derelict buildings left as a reminder as to how transient this lifestyle is.

The beaches here are picture perfect, clean clear water, lush forest areas, alabaster sand and away from the smog, hustle and bustle of modern hi tech living.
So perhaps our holly and mistletoe should be left to hang over our doors and not introduced to an area that is already perfection.


Does any part of the symbol resonate with you?

Share your experiences of this Gemini karma!

Do any of the astrological bodies (Venus, Jupiter, Chiron etc) fall on this symbol for you? What has it meant in your life?

Please note that your comment may be edited for other visitors' experience. We aim to share knowledge and experience for greater learning.

Many thanks!