Libra 0-1 A Butterfly Made Perfect By A Dart Through It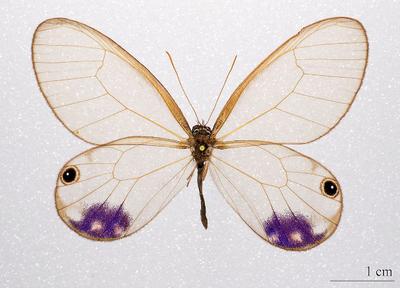 Cithaerias Esmeralda by Didier Descouens via Wikimedia Commons
I once clicked on an Oracle while asking about whether a friend would do a project with me, and I got this symbol. Now, a year later, I realise what it meant. So far, I've been unable to "pin" my friend down to do illustrations for me. She is amazingly talented but her life has been so busy and dramatic for the past year that she hasn't been able to commit. I know that once or if she commits, the project will/would be perfect.

Does any part of the symbol resonate with you?

Share your experiences of this Libra karma!

Do any of the astrological bodies (Venus, Jupiter, Chiron etc) fall on this symbol for you? What has it meant in your life?

Please note that your comment may be edited for other visitors' experience. We aim to share knowledge and experience for greater learning.

Many thanks!