Libra 1-2 The Light Of The Sixth Race Transmuted To The Seventh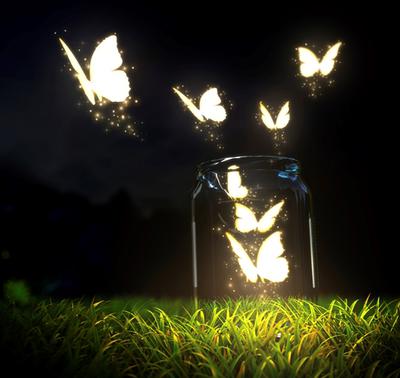 Jar of butterflies by Vadmary via Istock
I have my Venus on the cusp of this degree. I don't quite have a handle on this symbol however I have a few theories or options regarding it's significance in my life: my belief/love of karma and past lives (they're fun to play with!); my appreciation for transforming experiences into something beautifully creative; or using ideas from one area and applying them to another area. The main words in this symbol are "light...transmuted" for me. I feel fortunate to have this symbol as it resonates with my Rahu/North node in Scorpio, which is about change and transformation as the path of my spiritual progression. I feel this symbol supports the journey I must take.

Does any part of the symbol resonate with you?

Share your experiences of this Libra karma!

Do any of the astrological bodies (Venus, Jupiter, Chiron etc) fall on this symbol for you? What has it meant in your life?

Please note that your comment may be edited for other visitors' experience. We aim to share knowledge and experience for greater learning.

Many thanks!