Taurus 4-5 A Widow At An Open Grave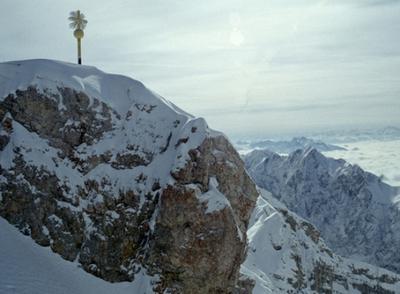 Robert Horvath @ freeimages.com
I have Sednar on this degree (found at the free horoscope from Astrodienst www.astro.com).
I particularly like Richard Brown's interpretation of Sednar. Paraphrased, it is about the theme of victimisation, whether you receive it, or as you evolve, refuse to receive it and ensure (at higher and higher levels of evolution) that others learn respect otherwise they do not receive nourishing/nurturing/help/abundance.

For me this manifests in the second house of resources with a hoarding mother, who literally was the Widow at an Open Grave. My father died when I was seven and my mother went into a decades long depression, hence the hoarding among other issues. As a child, I was dumped on with her issues and literal garbage. I had to detach from my mother as part of the process of my own enlightenment, and detach as well from her own victim attitude (for a long time I had an aversion to people who presented themselves as victims, and now I just detach from people who identify as victims, or I 'call it out' when loved ones enter victim attitudes).

At the moment I try to help people around me, when it is appropriate, to find their own personal power and to see where their attitudes are manifesting in their lives. For example, I had a recent discussion with my mother about how she overidentified with a woman who had the same childhood, but now this woman was taking my mothers money, ungratefully and for granted, to gamble with (yes, very frustrating for me to hear about) and my mother was allowing it, because of sympathy for herself that she saw in this other woman. So with this understanding, my mother decides to use her own money to achieve what she wants with it, rather than giving it away to people who don't respect her for it.

One of the many things I advise my friends about is to decide, and be clear to others about what we will give, and what we will not give, as part of deciding our boundaries. This speaks to Taurus and House 2, no?
I also used to get really irritated with my mother about how jealous she would be about what others received from the government or charities. I would often harangue her to not worry about what others have or don't have and just focus on her own life (especially since she had so much stuff anyway - but it was all part of her victim/poverty mentality). And now, when my kids fight over toys, I am all over them like a rash about their attitude. I don't tell them to be grateful specifically (although that will come later) but to look at the other toys they have and their time and turn will come etc etc. I also use the toys as punishment e.g. if they hit each other with the toys, then the toys are naughty and they go in the bin (win for me as there is less stuff to clean up - yes I know, clearly an issue from my childhood!) so they have to learn to play with their toys and each other respectfully. One of my kids likes to snatch things from other kids hands. Now for me this is a red rag to a bull (astrologically), and one of rules in Buddhism is to not take what is not offered, so I put a lot of energy into changing my child's snatching behaviour. I am aware that it's part of her Viking past life of pillaging, so clearly she is born to the exact person who will guide her into a better way of receiving.

So for me, Robert Brown's interpretation of Sednar, as well as this symbol, resonates very strongly on many levels for me.


Does any part of the symbol resonate with you?

Share your experiences of this Taurus karma!

Do any of the astrological bodies (Venus, Jupiter, Chiron etc) fall on this symbol for you? What has it meant in your life?

Please note that your comment may be edited for other visitors' experience. We aim to share knowledge and experience for greater learning.

Many thanks!