Virgo 12-13 A Strong Hand Supplanting Political Hysteria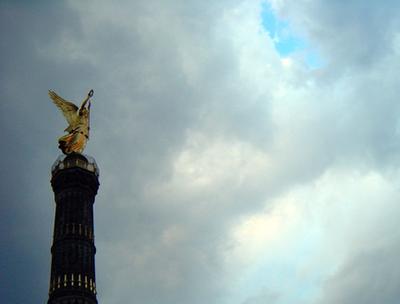 jenny w @ freeimages.com
Just a short note for this degree:
My friend Pam is a registered nurse and was doing a patient's care plan. He'd injured his shoulder and hand, and when she asked him cheekily "So, what have you had to shoulder?", he became animated and shared that in his career he was always discouraging bullying. She checked his Sun and the symbol was this one! Clearly it was something he was driven to do (and I hope that nobody feels that having a sore shoulder and hand is necessary for this symbol!)

As an aside, at the time Pam texted me her insight for this symbol, I had just had a meditation that was about riding the freedom horse, leading it to a pond with a giant pink lily, but the horse couldn't drink because of the nasty little monsters in the water trying to grab the horse's nose. I had to be firm with the monsters to let me get a cup of water for the horse. I understood it to mean that I was able to discipline my own monsters/emotions to get the best refreshment for my own power (horse) and freedom. So Pam's text about this symbol was a sign from the universe for me.

Even though we have to honour our emotions, we do have to discipline ourselves if we want to feel free. It's like the old story of two monks who cross a stream, and one of them carries a beautiful maiden because she asks for help. The monk who didn't carry her whines about the fact to the monk who did. The latter monk says "I stopped carrying her after the stream, but you are still carrying her".

Or it's like the story of Buddha asking "If you paddle a raft for days and nights to get to the island, do you pick up the raft and carry it about with you once you are on the island? No? It is because the tools that got you to the place are not the same tools you need at the place itself".

A certain emotional state will help us achieve something new, we honour it, but then it must make way for something else (like the freedom horse). If the emotions are like a loop in our heads generating negative thoughts and physical reactions, then we need a strong hand to stop/replace it.
Pam mentioned to me recently that in some African tribes, you can complain about something 3 times and then the tribe will turn its back to you (they won't enable your 'loop') - in a sense we are all responsible for shifting our own negative energy, because in the end, "it's just you".


Does any part of the symbol resonate with you?

Share your experiences of this Virgo energy!

Do any of the astrological bodies (Venus, Jupiter, Chiron etc) fall on this symbol for you? What has it meant in your life?

Please note that your comment may be edited for other visitors' experience. We aim to share knowledge and experience for greater learning.

Many thanks!
Return to Virgo 0-30 Sabian Symbols.
| | |
| --- | --- |
| | |
| | |
| | |