Virgo 26-27 Grande Dames At Tea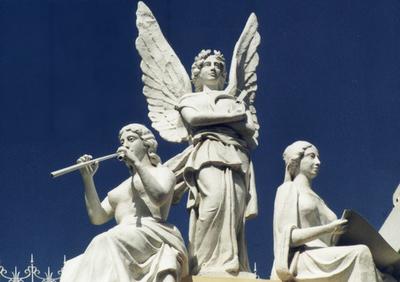 Gerd Marstedt @ freeimages.com
A friend of mine has Jupiter in this degree. She is successful self-published author and two years ago joined a writer's club, where most of the ladies are "of a certain age" and older! Since then, her success as a writer has exploded. Through these ladies, she enjoys company, shared marketing efforts, popularity at the Romance Writer's Conference, joint library speaking tours and now is about to join a publishing house were a few of these ladies are also signed up. Clearly Jupiter has expanded life and success for her when hanging out with these Grand Dame writers!

Does any part of the symbol resonate with you?

Share your experiences of this Virgo karma!

Do any of the astrological bodies (Venus, Jupiter, Chiron etc) fall on this symbol for you? What has it meant in your life?

Please note that your comment may be edited for other visitors' experience. We aim to share knowledge and experience for greater learning.

Many thanks!
Return to Virgo 0-30 Sabian Symbols.
| | |
| --- | --- |
| | |
| | |
| | |