Scorpio 15-16 A Girl's Face Breaking Into A Smile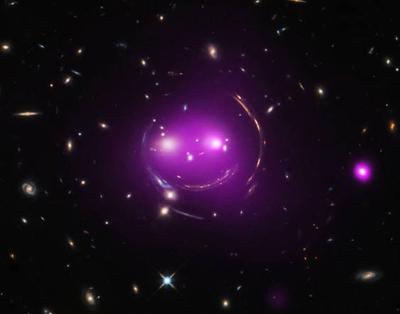 nasa.gov
I recently had an experience that was explained by Voice Dialogue, a psychological framework that for me revealed the truths of my inner selves and the need to referee between them. Once I had processed these learnings, it seems that the logical conclusion to listening, learning about and being comfortable with these selves is to love them anyway. And if the external reflects the internal, i.e. your partner or in-laws are painful, then what is left but to just accept them and love them (as yourself) anyway? Sometimes the personas are unpleasant, but just love them anyway. In the face of a Rebellious Daughter persona, just smile.

While it is easy to write this, let me assure you that a lot of personal experience and development had to occur before this made sense at a cellular level.

In a sense, it is about forgiveness. The easier it is for you to forgive, then then freer you will feel about others forgiving you (or not forgiving you!). To forgive yourself (be friends with your inner selves) you have to realise that at any time, an inner self was in the driver's seat, with their own history, health and point of view. The easier it is to accept the many selves you have, the easier it is to accept and forgive others, and the easier to realise that relationships are often blocked or delayed while you wait for the other person to learn exactly this about themselves. The Inner Critic, for example, will say that you are too bad of a person to deserve forgiveness, and that you need to "do better" next time, and the Inner Masochist might say you deserve punishment. You might project onto another person these thoughts you are telling yourself, believing that they are also thinking the same about you, so you are stuck and the relationship does not move forward. When you have mastery over selves like these, you become friends with yourself, and forgiveness in general is easier.

Further to the point about waiting while others learn self-acceptance to move forward, this particular symbol exactly describes my experience while I do this. I cannot actually tell people what I have learned for myself, because it is too hard to explain to them. They are not at a place where this will make sense. People gotta be themselves, gotta walk their own paths. Who am I to tell them they are in a "wrong" place? This is not like the opposite symbol Taurus 15-16 An Old Man Attempting Vainly To Reveal The Mysteries, because The Scorpio gal is not even bothering to reveal the mysteries. For all she knows, other people have their own mysteries and are kind enough to keep those to their-dang-selves!

This experience I'm having with the symbol also coincides with a course I am taking where I learn to facilitate primary school kids in various ethical discussions. The training stressed that we could not express our own opinion, and that we were there to allow the kids to express and explore theirs. So I learned a lot of neutral responses, open and inviting body language, to make the students feel comfortable and trusting about engaging with the class. Smiling and nodding! Also, I had read a negotiation book just prior to training, called Never Split the Difference written by an ex-hostage negotiator turned business negotiator. The author was also a big fan of smiling and nodding, drawing the other person out, to give you more information (and leverage! to make decisions. Actually this might be where Aquarius 15-16 A Big-Businessman At His Desk fits on the cross of 15-16 Scorpio/Taurus/Aquarius/Leo.) In each case, dealing with other people and their personas, the more comfortable you are with yours, the easier it is to deal with theirs.

This learning about Voice Dialogue has helped me to understand why two people I know with this symbol seem to tolerate difficult people so well. At first I thought it meant they were positive people, now I wonder if they have a strong sense of self-acceptance that they transfer to others, loving them anyway! I am personally not "there" yet, and I find this aspect of the symbol to be very admirable and courageous. I am still at a stage of distrust and shying away from people I fear - rather than being brave enough to break into a smile at them. Right now I am kind of inspired by this symbol. Next time I face the in-laws, I'll challenge myself to genuinely smile!

Does any part of the symbol resonate with you?

Share your experiences of this Scorpio karma!

Do any of the astrological bodies (Venus, Jupiter, Chiron etc) fall on this symbol for you? What has it meant in your life?

Please note that your comment may be edited for other visitors' experience. We aim to share knowledge and experience for greater learning.

Many thanks!